Tips on How to Keep Your Gutters Clean
Gutters are one of the most neglected parts of your home. They are high up, out of sight and often ignored. Despite their obvious neglect, gutters play a crucial role in keeping your home livable. When not clean, your gutters can cause water damage to your home's foundation and exterior. In addition to this, dirty gutters are a breeding ground for insects. Keeping your gutters clean is a necessary evil if you want to extend the life of your home's foundation and exterior. In this article, we will go over a few important tips on how to keep your gutters clean, when to do it and recommend a local gutter cleaning service that we have personally used.
Why Do Gutters Need to be Cleaned?
You may not think about it this way, but your gutters play a huge role in keeping your home healthy. This is especially the case for exterior parts of your home, like your foundation and exterior walls. When your gutters are not cleaned on a regular basis, they can build up a lot of dirt and grime. Over time, this can cause a lot of damage to your home's foundation and exterior. If not taken care of, this debris can also cause mold and algae to grow. This is both unsightly and unhealthy. This buildup of dirt and grime can also lead to overflows and leaks. This is particularly problematic if the fascia or siding is made of wood. This is because the wood around your gutters will start to rot and decay. If not taken care of, this may lead to your gutters collapsing and causing water damage to your home's foundation and exterior.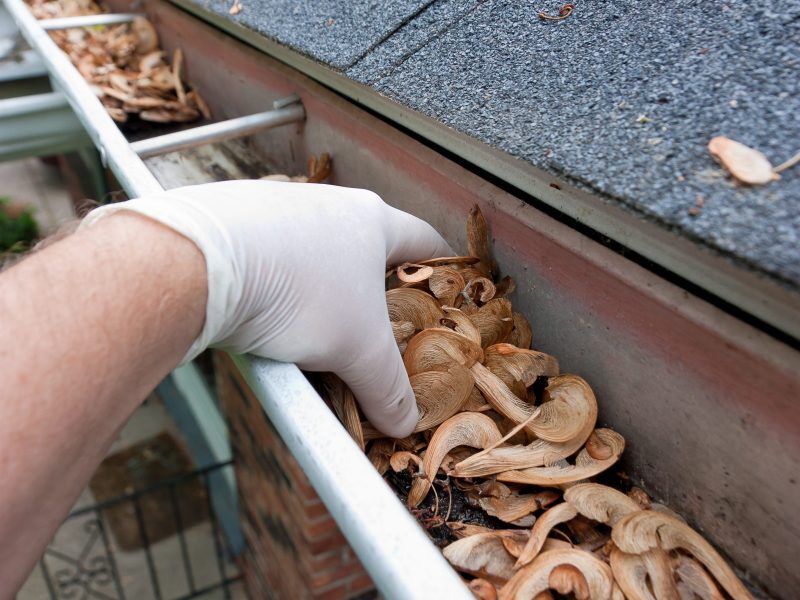 How Often Should You Clean Your Gutters?
Gutters should be cleaned once or twice a year, depending on how much debris typically builds up. If you have large trees close to your house, you will need to clean the gutters more often.
When is the Best Time to Clean Your Gutters?
The best time to clean your gutters is during late spring or fall. If you have trees close to the house, you will want to make sure that all of the leaves have fallen off in the fall and all of the seed pods (helicopters, gumballs, sycamore balls, etc) have shed as well. If you wait until the summer or winter, you'll likely have a lot more work to do. In the winter, debris and pooling water is much more likely to freeze and the contracting ice can actually cause cracks in the gutters and downspout elbows. The summer months are when you need your gutters to be performing at their best. Heaving rain is most likely in the summer months and clogged gutters can lead to all sorts of problems.

Tips for How to Keep Your Gutters Clean.
Here are some important tips to keep your gutters clean.
Inspect your gutters regularly – Set a recurring calendar event in late fall and spring to remind yourself to check your gutters.

Trim Your Trees – The best way to keep your gutters clean is to prevent them from accumulating any dirt and debris in the first place. Trimming tree branches that grow over your roof could get to root cause of debris.

Use the right ladder – You should have a good, versatile ladder at home regardless. We recommend a Little Giant Leveler Ladder. It's compact, rated for 300 lbs and can be used as a step ladder and extension ladder.
Gutter Sprayer – There are a number of gutter cleaning wands and hose attachments on the market that connect either to a common garden hose or pressure washer. Here is one that has several great features. If you are using water to clean your gutters make sure that you wear some sort of goggles and shoes with good grip – flip flops and wet ladders are great way to get hurt.

Consider Gutter guards – If your gutters are consistently dirty, you should consider installing gutter guards. This will prevent most debris from falling down into your gutters in the future. There are lots of options on gutter guards that range in cost and permeability.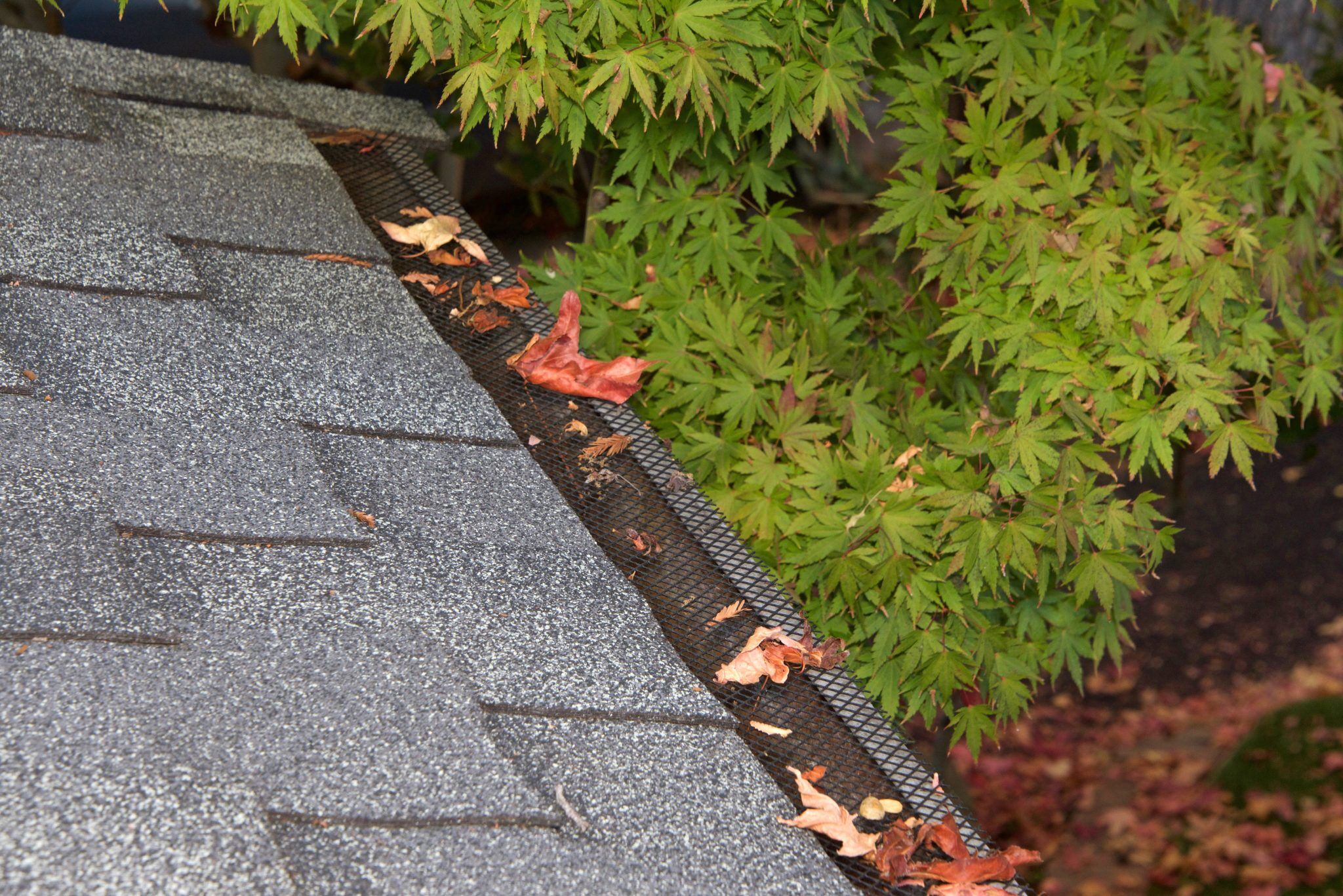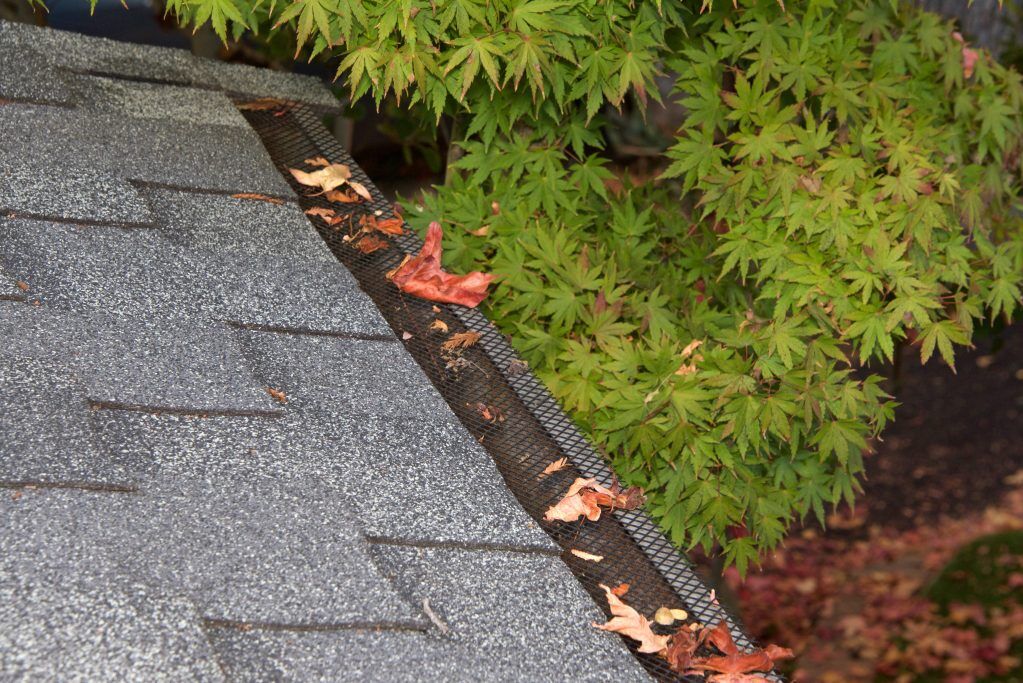 Hire a professional Gutter Cleaning Service
Gutter cleaning takes time and can be dangerous, especially if you have a multi-story home. Some people don't have the time or don't own a ladder. Whatever your reason, hiring a professional to clean your gutters is a good option. Hiring a gutter cleaning service is also a good idea if you are planning on installing gutter guards. If you don't, the contractor will charge full hourly rate to clean them, or worst case scenario, install gutter guards over clogged gutters.
For Gutter Cleaning in St. Louis, we recommend MCC Cleaning & Restoration.


From our experience, the folks at MCC are reasonably priced, friendly, and do great work. They can get the job done while you're at work and even email some before and after photos to let you know when they've finished, which is a nice touch.
Here is an example of the before and after photos they email to their clients.
Exclusive Offer:
Let them know that Elite Construction Solutions sent you and they will give you a special offer of $99 gutter cleaning for any size house!
About MCC Cleaning & Restoration:
MCC has been in business for 8 years but has over 25 years experience in the industry and they service the greater St. Louis area. They also offer a variety of other home cleaning services such as chimney, air duct, dryer vent – to name a few.
Phone: (314) 443-5044
Email: mcccleaningrestoration@gmail.com
If your gutters are causing a leak in your home and need to be replaced, Elite Construction Solutions is here to help with that.